The Quick Start Guide provides step-by-step instructions for installing and configuring SIOS iQ.
Step 1: Review System Requirements
Prior to installing please refer to System Requirements.
Step 2: Download
SIOS

iQ

Download the OVA file from https://repo.us.sios.com/release/latest.php. The MD5 checksum of the OVA will appear on the page that can be used for verification that the OVA file is not corrupted.
Step 3: Install
SIOS

iQ

Refer to Install for screen-by-screen installation details.
Step 4: First Time Login
The first time you log into SIOS iQ you will be required to change the default admin password. For more details refer to User Management.
After successfully changing your default password you must install a license before you can use SIOS iQ.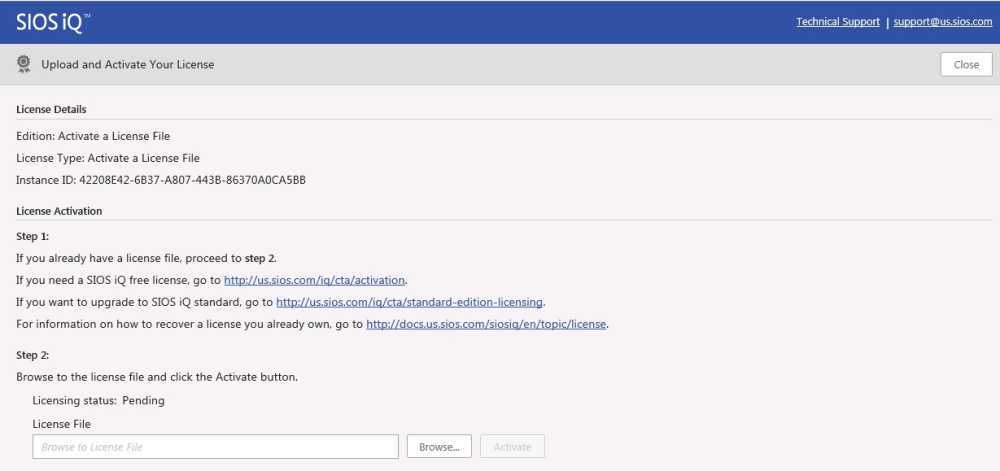 Step 5: Configure
After installation Network, Services, Email Notification, and User Management can be viewed and edited.
Step 6: Update
After initial installation SIOS iQ will check for Updates every 15 minutes.
Step 7: Set Up Environment
After installation and configuration refer to Environments to add and view your environment.
Feedback
Thanks for your feedback.