After installation you can view or edit Network settings.
Network Settings
Click on the Settings Icon > Configure

SIOS

iQ.
The current Network configuration is displayed. After changing the settings select the Apply button. A confirmation screen will appear.
When a network configuration change was applied that results in the appliance being unreachable it is possible to set/re-set appliance configuration properties from the vCenter.
a. The appliance must be shutdown. The properties will reflect the settings applied when the OVA was first deployed (they will not reflect any subsequent changes that may have been made through the Configure SIOS iQ page interface). A change must be applied to one or more of the OVF properties. If a change is not made to any of the vCenter OVF properties, then there will be no changes made for the appliance. Example scenario: You applied different configuration settings on the Configure SIOS iQ page which accidentally rendered the appliance unreachable. To fix, simply shutdown the appliance, enter in the correct changes in the OVF properties, and power on the appliance.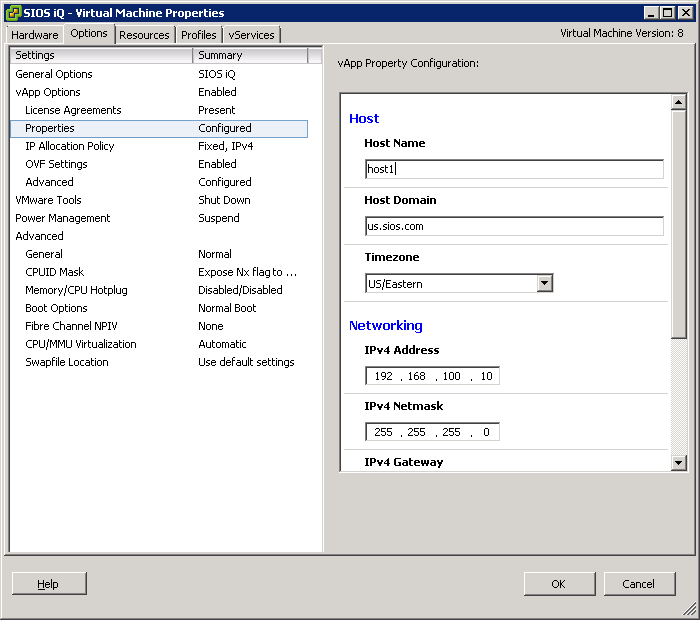 .
b. Access the VM guest > Edit Settings… > Options > vApp Options:Properties settings.
Feedback
Thanks for your feedback.