All user actions such as login, logout, create, modify, and delete an object (Environment, User, Policies, Network, Services) will be logged in the Audit Log. The results for each event (Success, Failure, Unauthorized, Unauthenticated) are also logged in the Audit Log.
The Audit Log is viewed under Manage > Audit Log.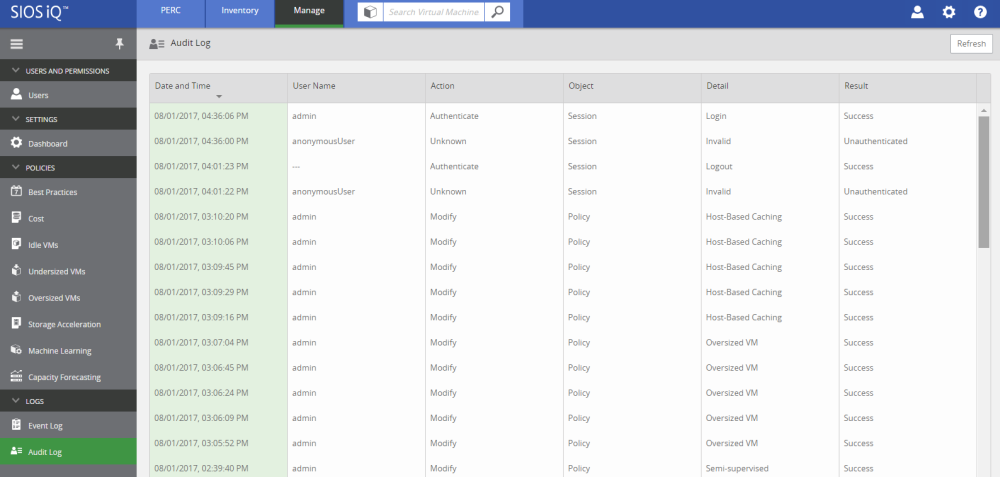 Feedback
Thanks for your feedback.